About Einarson Flying Service
Einarson Flying Service was established in 1948 by Francis and James Einarson. In 1994, Francis' son Thor took over the reigns and operates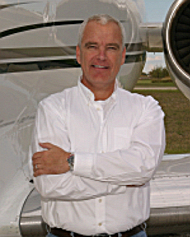 the business today. Einarson Flying has transitioned over the years from piston engine hot spot to a high profile International Customs and tech stop. Our location is nearly perfect for incoming aircraft from Europe or Asia to the U.S. via great circle routes. Delta serves KINL with daily scheduled air service.
Einarson Flying also serves as the Airport Manager. Our professional staff serves aircraft tech needs as well as runway maintenance and safety checks, fire protection, and winter snow operations. We are the first on the field to ensure a high quality landing surface and quick turns 365 days per year.
Please visit our photo gallery for related photos.